Closed Loop Neural Network™
AI process optimization solutions for oil refineries and chemical plants
Solving the industry's hardest problems
At Imubit, we're driven by a mission to tackle and solve the toughest challenges at chemical plants and refineries. We help hydrocarbon processing plants transcend beyond current levels of optimization with a new generation of AI process optimization technology, over 220 years of industry expertise, and a proven approach to increase your plant's bottom line.
We make more money on days we run Imubit than days we don't. We now have 24×7 optimized units."
– Short term planning engineer
Imubit's New Webinar Series
Each 30-minute webinar provides key insight into how Imubit's Closed Loop Neural Network™ solution optimizes key plant processes to capture a refinery's full value potential.
Email [email protected] to watch
a webinar on demand
True 24/7
Plant Optimization with AI
The AI Journey:
Optimizing Fluidized Catalytic Cracking Units

The AI Business Case:
Optimal Fractionation on Olefin Splitter Towers
Unlocking profits at world-class chemical plants and refineries, including: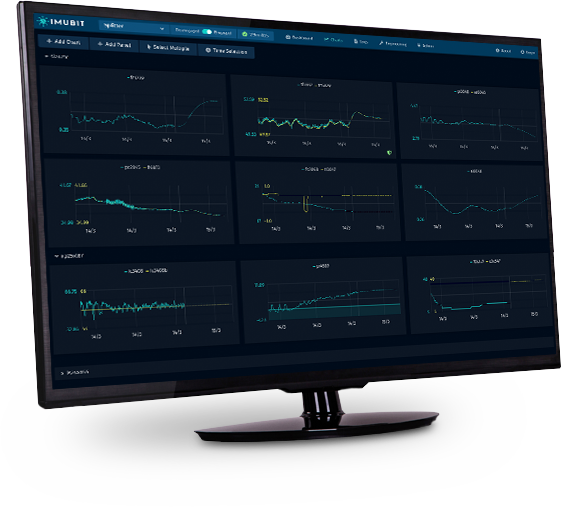 AI process optimization technology
Imubit's Closed Loop Neural Network™ Platform is an end-to-end solution that lets you discover, engineer and monetize new margin opportunities at process plants. Unlike machine learning solutions limited by the traditional process control layered stack data that can't capture the dynamic nonlinearities of your most complex processes, our solution is a closed-loop neural network that interconnects planning and economics, process engineering, process control and operations. It uses historical data to learn subtle nonlinear dynamics, and optimally manipulate economically critical plant parameters in real time. Imubit can be up and running in just a few months.
Our proven results:
hundreds of millions in new margin
Imubit adds hundreds of millions of dollars in new incremental profits for our clients.